Hiring a Contractor? What to know before you pay a pro
Nov 25, 2022, 16:32 PM


Whether you're planning your winter hibernation or preparing for spring, the time is now to be considering hiring a contractor for your home renovations. There are so many options laid out in front of you, so it can be a time consuming and draining to find the right contractor to meet your unique needs.

If you want to dodge common errors, like adding unnecessary water lines for portable kitchen appliances, not having proper clearance around your heat-emitting kitchen appliances, choosing the wrong paint for your surfaces, or relying too heavily on duct tape to "fix" something to save money, a professional home contractor can help you avoid these sometimes inconvenient, and sometimes costly, mistakes. Contrary to what The Rock says in the film Skyscraper, "if you can't fix it with duct tape, you aren't using enough duct tape," some tasks around the home require a different, more specialized method to upgrade or repair.

Doug Walton, from Nest Builder, said in a Toronto Star interview that business has increased since COVID-19, and the company has doubled the number of renovations in the community.

Max Anderson from porch.com, an online marketplace connecting homeowners to contractors said, in an NPR.org interview, that "just over 3 out of 4 homeowners whom Porch.com surveyed have completed a major project since the start of the COVID-19 pandemic, and roughly the same percentage have one on the drawing board."
Who am I hiring?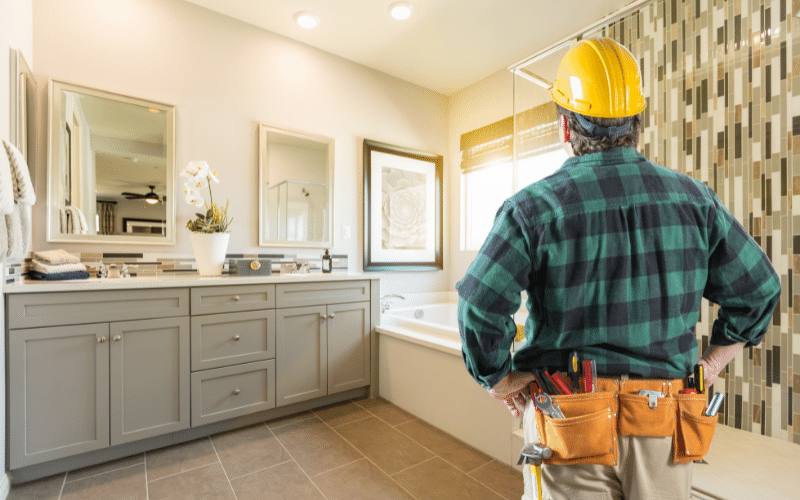 The first step is to determine what you need, what you want, and what you can afford to pay for. It might seem easy to choose to hire a cheaper contractor that can do it all within your budget, but as you'll soon read, there are some imminent threats in going about it that way. A big step one is to do your own research and familiarize yourself with the work that is going to be done to your home. What is it? How does it work? Are there different ways of accomplishing the same home upgrade? Which method do you want a contractor to take?

This basic knowledge can protect you from potential scams when you first contact a potential contractor. A star rating is often not enough to understand big picture and find the best professional to help you get the job done. Google reviews, Facebook recommendations, and sites like Houzz are a great resource to read about real customer experiences to help you when you are hiring a contractor.
Consider the average costs to remodel the kitchen, for necessary repairs, is up to 30,000 CAD. (Tango Design Studio); and the reno costs for an average-sized standard bathroom is between 14,400 and 19,500 CAD (Reno Assistance). Those seem like large numbers, and they may be out of budget for some, but in the worst-case scenario, those costs could double, if you have to call in an expert home contractor to repair a job done initially wrong.
Lesson number one is when you are hiring a contractor, you are not obligated to hire the first one that you speak to or hire them based on a single phone call. Start by jotting down all your questions and choosing 5-7 contractors, based on your research or word of mouth referrals, to call and get started. Allocate at least 15-20 minutes to speak to each individual or company.

Have they done your specific job before? How many times?
How long have they been working? Do they specialize in a specific task?
Ask them specifics. How would they recommend doing the job?

Make sure they ask you questions, beyond your budget, because a one size fits all approach won't work for many contracting jobs and likely won't work for you as you work on hiring a contractor.

Here are some other important considerations to make:
Proper Licensing, Permits & Insurance
What are the required permits and local bylaws associated with home renovations in your city or province? If you don't know these, check online, ask a friend who recently completed renovations, or call your municipality to get more information on what certification(s) the home contractor needs before they legally work on your home or on your project. In some cases, when water or electrical work is involved, you must let the city know work is being completed.

It's safe to say that the following types of work will require proper permits:

new additions,
reconfiguring space by moving or removing walls,
adding new windows and doors,
installing fireplaces,
or updating electrical and plumbing systems
Whereas these types of projects likely do not:

re-roofing
painting
re-siding
installing flooring and cabinets
replacing windows and doors
What forms are needed for your application? A floor plan? An owner's statement? If major structural work is being completed, you'll often require an engineered structural plan and a completed housing certificate, sealed by a licensed engineer. Hiring a contractor that is aware of what is required will help save you some time, hassle and stress.
Did you know? Contractors requesting pre-payments or payments as-you-go must be licensed with the Government of Alberta as a pre-paid contractor? Check your provincial guidelines for more specific legalities.
Without proper insurance, you, the homeowner is liable for anything and everything that goes wrong during the work. Do you want to take the chance, all to save a bit of money?
Pro Tip: ask about their insurance during your initial telephone interview when hiring a contractor. If they don't have the permit or license, which is perfectly okay, they should be willing and offer to get it if they want the job. Do not take out the permit for them because this makes you liable if they bend the rules and something happens.
Level of Experience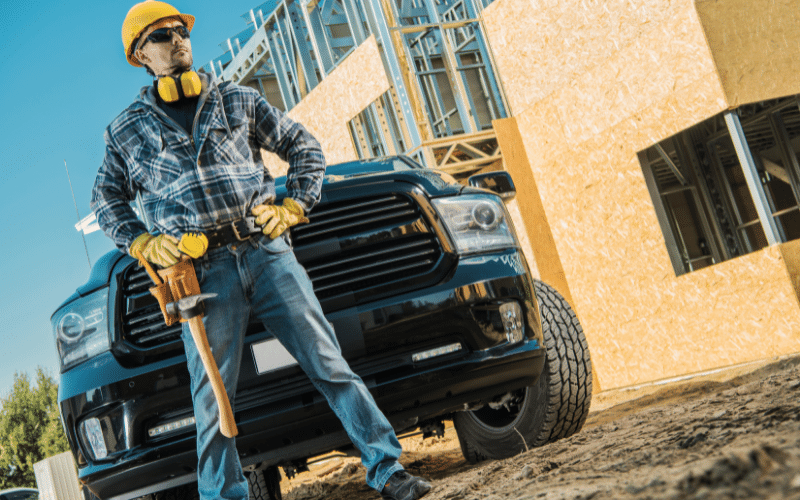 The reality is that some home contractors don't have the same experience as others, like with any job. This often means they are cheaper to hire, but it can sometimes mean they are more willing to bend the rules to get the job done. It might seem amazing that you can get a contractor for below market value, but it's important to think about why they can offer their service at such a reduced cost. Sometimes, you really do get what you pay for. Some considerations aren't always top of mind, when you'd rather think about the cost savings, but it's important to make these considerations when it comes to hiring a contractor to work on your home.
That being said, just because a contractor is newer to the business, doesn't mean that they are uneducated, lazy, or will perform poor workmanship. It just means they have less hours of experience on most projects. In these situations, it's best to check references or speak to someone they have apprenticed for. They have to start somewhere, to get the experience to be better, but that doesn't mean you should pay inflated premiums while they are learning.
Quality Workmanship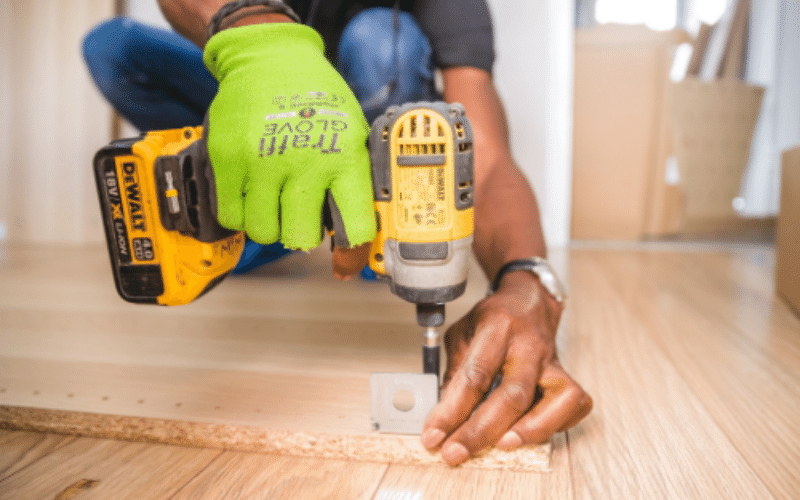 What exactly is the project and how important is aesthetic vs. function? Is your job a job that needs to be visually pleasing or just a functional upgrade? If we consider someone's level of experience on a specific project, you may get exactly what you pay for and that could be scary when it comes to the re-sale value of your home – your largest investment. Consider what it is that you want, and which individual or company is the best fit to get your vision executed properly when hiring a contractor.

Consider for a moment that according to HomeStars, the most popular project among home renovators is interior painting. You need that to look good, vs. having just a functional aspect to the work.
21Oak, a trusted source on guiding homeowners and renters with inspiration, tips, advice and offering direction surveyed DIY-ers about what went wrong during their self-renovations, and here were a few of the most common mistakes. The top three most common mistakes were:
Having to redo something you did wrong (44%)
Spilling paint (39%)
Using the wrong tool (33%)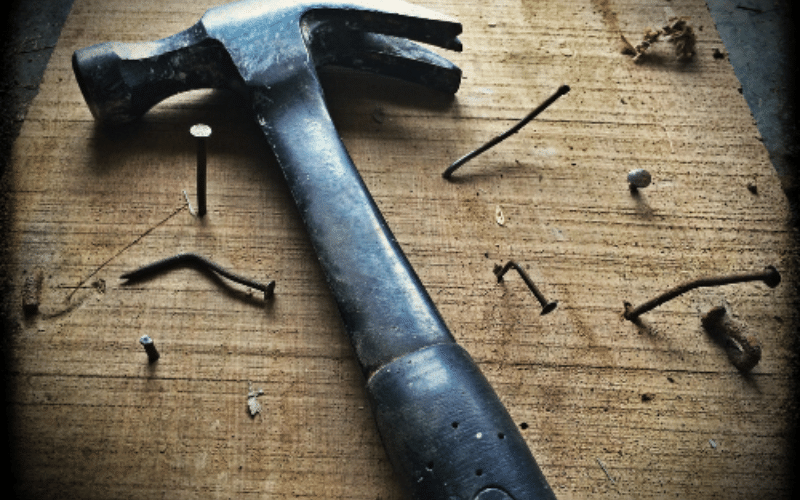 With approximately 21.6% of Canadians visiting home improvement and DIY stores monthly, according to ReviewMoose, there is a renewed general interest since 2020 in making our houses dream homes rather than just places, we eat and sleep.

Everyone likes to save money and DIY sometimes, and with the easy accessibility of experts on YouTube, why not take on a fun project and brush up on your home care skills? It's important to remember that the costs for hiring a professional contractor are far less from the beginning than if they must come in and fix something that was done poorly to begin with or made worse when you attempted a DIY fix. Preparation and prevention are always better in the long run, and less expensive, than costly emergency repairs. Protect yourself, and your home, when hiring a contractor by coming to the conversation with research, recommendations, targeted questions, and some level of intermediate knowledge about the project ins and outs. The person who is going to look out for your most expensive investment best will always be you.
Marketplace Events produces some of the longest-running shows across North America, connecting enthusiasts with experts, products, and services in dynamic face-to-face environments. We produce more than 70 consumer shows annually across Canada and the USA. Currently, the shows attract 22,000 exhibitors, 1.9 million attendees and another three mullion unique web visitors annually. Looking to find a home contractor for your next big renovation or upgrade? Check out a nearby show.
*Canadian Edition*