DIY with Bailey Powell
Jan 14, 2022, 20:31 PM
When it comes to home design, décor and renovations, some things must be left to experts. However, DIY projects and experts continue to grow in popularity thanks to social media and YouTube where avid home reno-ers can seek tips and tricks to tackle home projects themselves. Ahead of the Calgary Renovation Show happening January 14-16 at the BMO Centre, we caught up with local DIYer Bailey Powell from @bailey.at.home for her tips for homeowners looking to potentially start their own DIY projects.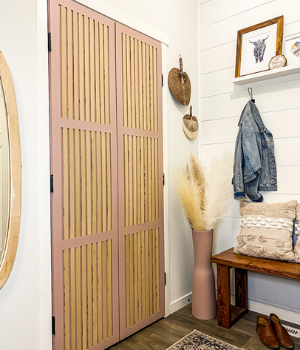 If you're a newbie, Bailey suggests starting small and tackling one project at a time. "Maybe it's repainting a vase or changing the colour of a door," says Powell. "That will lead to inspiration and bigger and better things!" She also says to find inspiration and tips from platforms like Pinterest, YouTube and Instagram. "I love putting tons of different ideas for a room together on a Pinterest board before really committing to anything. Plus, there are so many knowledgeable DIYers and professionals who are willing to share their experiences with you and will cheer you on. Don't be afraid to reach out to someone who has done a project similar to yours and ask for advice! I've always found they're willing to help."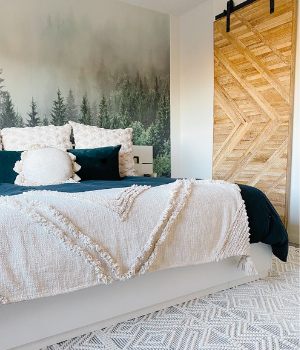 Her major "do" for any project? Trust your gut! "Sometimes I think it's so easy to get bogged down worrying about if your vision fits with what's "trendy" or if other people are going to like it. Ultimately it's YOUR home and what matters is that YOU like it - so don't second guess yourself too much." But she also stresses that thing are allowed to change - and things are definitely allowed to go wrong! "If something doesn't go the way you wanted to, you can always change it! That's the beauty of DIY - the mistakes we make and lessons we learn along the way."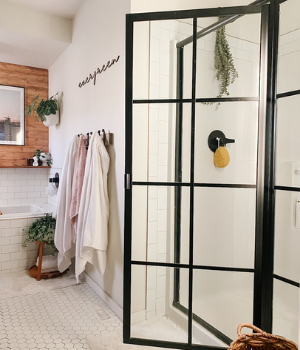 "I don't ever want to discourage people from trying something, but please consider your safety as well as not cutting corners!" Bailey is adamant you'll like the final project if you take that extra time so your DIY project doesn't look like a DIY project. "Measure fifteen times before you cut. Caulk every seam. Paint that fourth coat. Put the work in that you don't look at your project six months down the road and think 'Darn, I should've just done that extra thing!" She also stresses that turning to the experts is a good thing: "I'm pretty proud of the fact that I've learned how to change a light fixture myself, but beyond that, I would absolutely be calling a professional. All of my projects to date have been purely cosmetic so I haven't had the need for professional help. But I wouldn't be hesitating to reach out to one of the amazing local businesses in our city if I encountered something that I knew in my gut was beyond my capabilities or would put me in danger."
Thank you so much for reading along! You can catch Bailey on the Sleep Country Main Stage at the Calgary Renovation Show January 14-16th - she'll be presenting a few DIY demos all weekend long. You can also follow her DIY adventures @bailey.at.home on Instagram. Visit www.calgaryrenovationshow.com to purchase your tickets online!