Four Simple Steps To A More Energy Efficient Home
Ahh, the joys of Calgary in the winter! The days are cold and the nights are long. To counter the effects of our frosty winter, Calgarians typically turn up the furnace and run a hot bath which, as we all know too well, can quickly run up the energy bill.
That's where Shae Doyle, program manager for the
Energy Efficiency Alberta
's residential programs, comes in! With Shae's advice on how to use Energy Efficiency Alberta's
Home Energy Plan
, you can learn how to save energy, earn rebates towards upgrades to your home, all while reducing your home's carbon footprint, in four simple steps.
Ahead of her Calgary Renovation Show presentation on the Main Stage on Friday, January 11 at 5 p.m., we asked Shae to share her expert insight.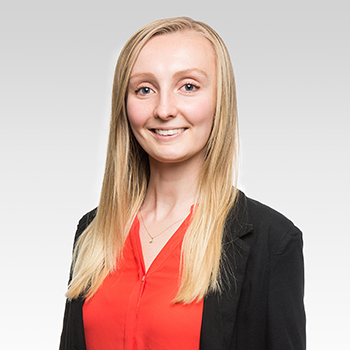 STEP 1: Get to know the Home Energy Plan
If you haven't heard of Energy Efficiency Alberta's Home Energy Plan, it's not too late to learn and access thousands of dollars in rebates toward upgrading your home. Energy Efficiency Alberta released their Home Energy Plan in the fall of 2018 to support Albertans making energy improvements to their home. Through the plan, homeowners can access rebates for upgrading eligible components in the home such as furnaces, boilers, insulation and window glazing.
STEP 2: Schedule your Home Energy Evaluation
The first step of the Home Energy Plan is to call one of the Service Organizations
listed here
and schedule a time for an Energy Advisor to perform a Home Energy Evaluation. The evaluation provides valuable insight into a home's energy usage, estimated energy savings opportunities and associated rebates. Once complete, you can access exclusive rebates and learn more about your home's energy-saving potential and valuable rebates! Your Energy Advisor will assess your home from top to bottom and work with you to determine what energy-efficient upgrades work best for you.
STEP 3: Evaluate your options
Once your evaluation is complete, your home report will be available online at
homeenergyplan.ca
within 2-3 weeks after your Home Energy Evaluation is completed. The report will show you where the best savings are in your home and will list all available energy efficiency rebates. Use your home report to select eligible upgrades, such as furnaces, insulation and windows. By taking on three or more of the energy efficiency upgrades, you can even receive a bonus rebate of $1,000.
STEP 4: Tackle your renovations + collect your rebate
Once renovations are complete, apply for a rebate! Keep it simple: if you use a contractor from Energy Efficiency Alberta's
network
and complete an eligible
common upgrade
, the contractor will automatically submit your rebate application on your behalf. Kick off the new year with an energy upgrade to your home! Shae suggests that the winter is a great time to do an audit of your home and schedule your evaluation so that come spring time, you're ready to make your home more energy efficient, to the benefit of your wallets and the environment.
For more advice on how to make your home more energy efficient for 2019 and how to navigate the Home Energy Plan, make sure to come and see Shae present at the Calgary Renovation Show on the Main Stage on Friday, January 11th at 5 p.m. or until then, check out
their FAQ page
!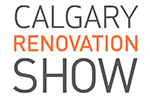 JANUARY 11-13, 2019.
BMO CENTRE
Jan 3, 2019, 15:22 PM