Renovating With a Loved One
Jan 4, 2018, 13:42 PM
Calgary's Sarah Beadle, principal designer and founder of
Gioia Interiors
, infuses her designs with timelessness, functionality, comfort and personality. With design education from Mount Royal University and Bow Valley College, Sarah has spent the past six years in the industry working for clients across Western Canada.
Sarah's DIY design and renovation ideas will be on display from January 12-14, 2018 at the upcoming Calgary Renovation Show in her feature DIY Living Space at the BMO Centre at Stampede Park. Check out the space to find inspiration and ideas from Sarah's approachable, on-trend and on-budget DIY projects to reimagine your own living space for the new year using
Rust-Oleum
paints. She's sure to get you inspired to get creative and take on your own at-home DIY décor and renos without fear.
Before the Calgary Renovation Show in January, Sarah's shared her five tips for achieving a thoughtfully DIYed space with your significant other - without having an emotional (or fiscal) meltdown. Take it away, Sarah!
It Takes Two: Tackling DIY Home Improvement Projects with Your Loved Ones
By Sarah Beadle, principal designer and founder of Gioia Interiors


Put down the Ikea allen key and let's re-evaluate your taste for design and how it can bring you closer to your dream space. As an interior designer who hires trades to do all my dirty work, I can't lie and tell you I know the difference between a Phillips and Robertson screwdriver. If you ask me to pass you a combination wrench I will most likely pass you a smile and fill my wine glass with just a splash more. With all that being said, it brings tears to my eyes whenever I have clients who want to incorporate a furniture piece created by their great great grandfather, or hang abstract paintings done by their children, or display a pillow made out of drapes from the couple's first home. The stories and love attached to these pieces beat any Restoration Hardware or Ikea furniture purchase and automatically add interest to any space.
Believe it or not, this form of sentiment is heavily influenced by a concept known as DIY. We all grew up with a relative who crocheted their own dishcloths, someone who tried to fix everything before calling a real professional, or a friend who insisted on borrowing your clothes to later return it with some type of alteration (bedazzled jean pockets anyone?) Thanks to Pinterest, DIY, also known as Do It Yourself, is not a foreign concept.
You're probably wondering how design and DIY relate to our modern-day relationships. Well, we all know those couples who make us strive for more in our own relationships. They are the ones who have matching heart tattoos, who leave the house in similar outfits without even trying, and genuinely laugh at each other's jokes. But what about those couples where you walk into their home to see pieces that they've shared blood, sweat and tears over?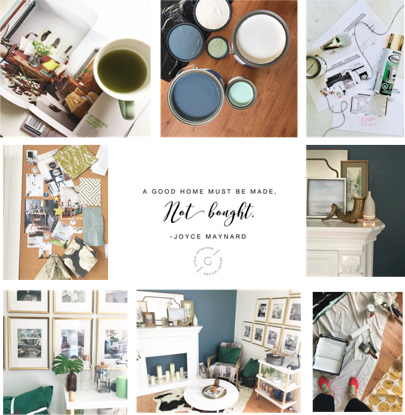 You are only a few steps and trips to Home Depot away from achieving a thoughtfully designed space that represents you and your significant other:
Step 1.
Start with a plan. Grab a glass of wine, cuddle up on a couch with your laptop, and cruise Pinterest to find a project that appeals to the both of you and will bring love into your home.
Step 2.
Become best friends with instructions. To save on frustration I recommend following the provided instructions to a tee. Chances are these instructions were created by people who wasted a lot of time and money to get it right.
Step 3.
Run up and down the aisles of your home hardware store taking in all the sights and learn something new while you are at it!
Step 4.
Role play. Allow each person to show their true strengths. Whether one person gets to flex their handyman muscle while the other person gets to stand there wearing the ever so fashionable tool belt, or you both take turns piecing items together. This step will always tell you a lot about your partner so try to have fun!
Step 5.
Add a personal touch. While instructions are key, take some liberty when it comes to the final design. Carve your initials into the wood or leave your thumbprints in the paint. Whatever it is, keep in mind you just created something that will have lasting memories.
For more inspiration, be sure to catch my DIY Living Space from January 12-14, 2018 at the upcoming Calgary Renovation Show at the BMO Centre at Stampede Park.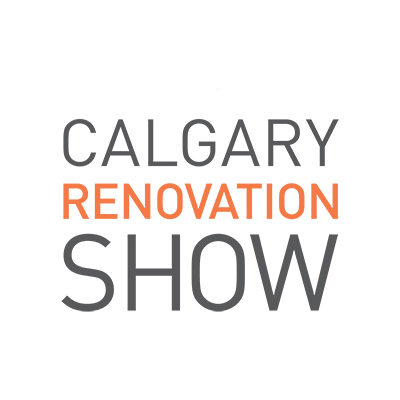 BMO CENTRE

JANUARY 12-14, 2018.