Sponsor Spotlight: TELUS Future Home
Dec 15, 2017, 20:42 PM
We're thrilled to have
TELUS
once again sponsor the Calgary Renovation Show. The innovative company is bringing high-tech ideas and inspiration to Calgary homeowners January 12-14, 2018 via their Future Home. What can you expect from this unique dwelling? The TELUS team shared a sneak peek with us below. Read on and enjoy!

TELUS Future Home: Sneak Peek
Stopping by the Calgary Renovation Show? Take a tour inside the TELUS Future Home, an interactive concept condo that reveals how smart-home technology will make our lives more efficient than ever before. While some of the technologies inside the home are still a few years out, many are available now and require the speed and reliability provided by the TELUS PureFibre network.
Start your journey with a biometric security system that scans your face and automatically opens the door for you. Inside, there's the Home Hub, a central computer system that organizes everything you need to know when you get home. If you missed a package, the Home Hub will let you know. If you want to let someone know you made it home safely, it can automatically send them a message.
As you walk into the kitchen, you'll see that everything is intelligent. The refrigerator tells you what meals you can make and adds ingredients to your grocery list when you're running low. A smart stove tells you how to prepare your meal as you cook it, and a nutritional scanner shows you the details of what you're eating.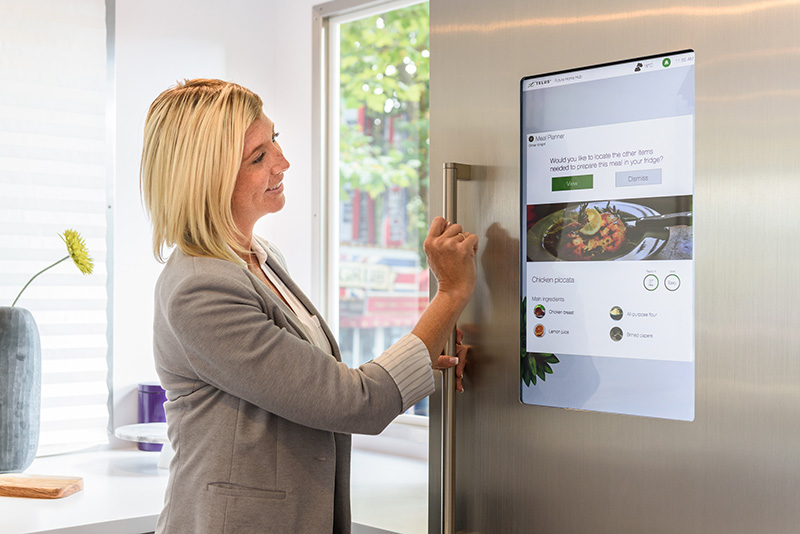 Wellness is a huge focus in the Future Home with a variety of different technologies to make exercising more interactive and fun. Try out the bike, attached to Kickr Power Trainer, which lets you connect to apps like Zwift, where you can race against other people around the world.
The home also features a Home Health Scanner, a conceptual device that enables you to send your doctor vital health information without leaving your home. In the future you'll be able to send reports on your blood sugar, blood pressure, sodium levels and heartbeat straight to your health provider, and with high-definition video conferencing you can connect with your doctor without visiting their office.
Entertainment is where the Future Home gets people really excited. It features a 78" curved 4K Samsung television that brings a movie-theatre experience right into the living room. The home also features an interactive art wall that lets you change your home décor with the click of a button. By far, the most popular entertainment option in the Future Home is the Virtual Reality (VR) station.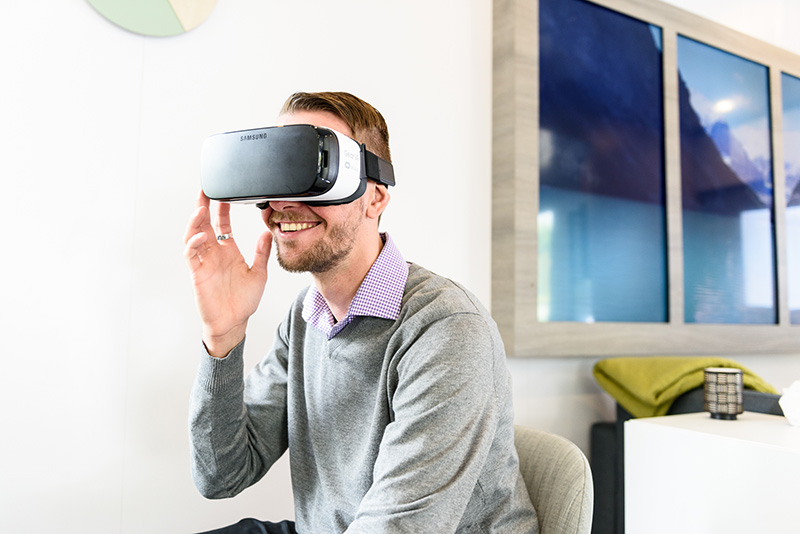 When you consider multiple 4K TVs, multiplayer gaming, home security, HD video conferencing and connected appliances, it's easy to see how our homes will need dramatically faster internet speeds in the near future.
Be sure to check out the Future Home and see what's possible with TELUS PureFibre.
The Calgary Renovation Show is filling the BMO Centre with everything you need to refresh your space - including brilliant products from TELUS.
Buy tickets now
and get ready to create your dream space in 2018. We can't wait to see you there!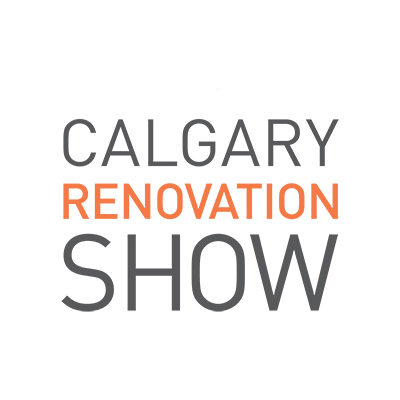 BMO CENTRE

JANUARY 12-14, 2018.