How To Define Your Personal Style
Dec 14, 2017, 21:09 PM
As a multi-disciplinary designer and curious creative,
Sabrina Smelko
's DIY mentality has guided her through industries from illustration and design to tech and teaching, and has now led her on-screen through her roles as co-host of HGTV Canada's
Save My Reno
.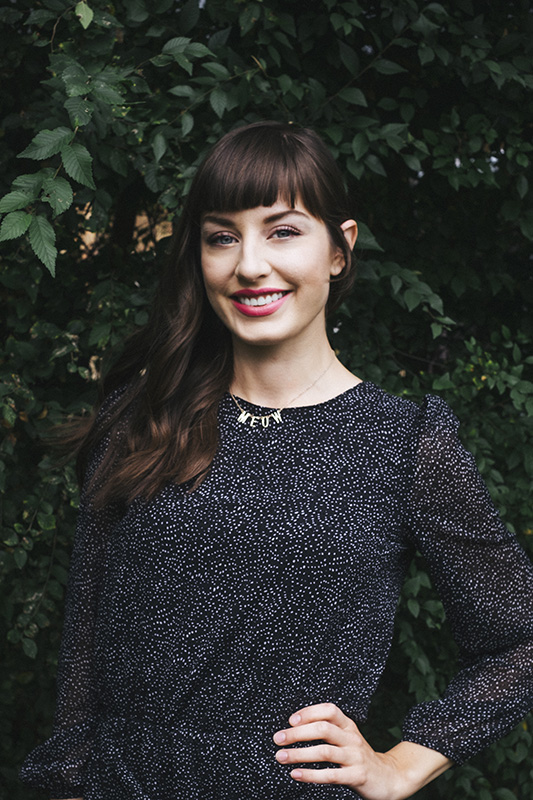 As an award-winning designer, Sabrina approaches renovation and design projects with a guiding statement, a holistic action, and a steady theme. Before Sabrina joins the Calgary Renovation Show, returning to the BMO Centre January 12-14, 2018, she's shared three key tips for defining your personal style, sure to leave you inspired to think big picture and empowered to tackle your own home design with confidence.
1. Track your steps
- Before you browse Pinterest, buy a bed, or handle a hammer, pay attention to how you and your family function in your home. What rooms and items get the most use? What's important to you? What's your daily schedule like? Tracking your steps and defining what you need from your home is a vital step in the design process. Maybe you find that you don't value a formal dining room and, instead, could use a bar or office space. Or you discover that organizing your furniture with an open flow suits your whirlwind family best. After function's sorted out, define your style. The easiest way to do that is to gather visuals of spaces you love and search for common threads. Perhaps you discover that rich walnut wood is found in most pictures, or that navy-walled bedrooms crop up often, or that while the style of couches you pin varies, they're all yellow. That'll give you a great jumping-off point to start sourcing pieces that fit your vibe.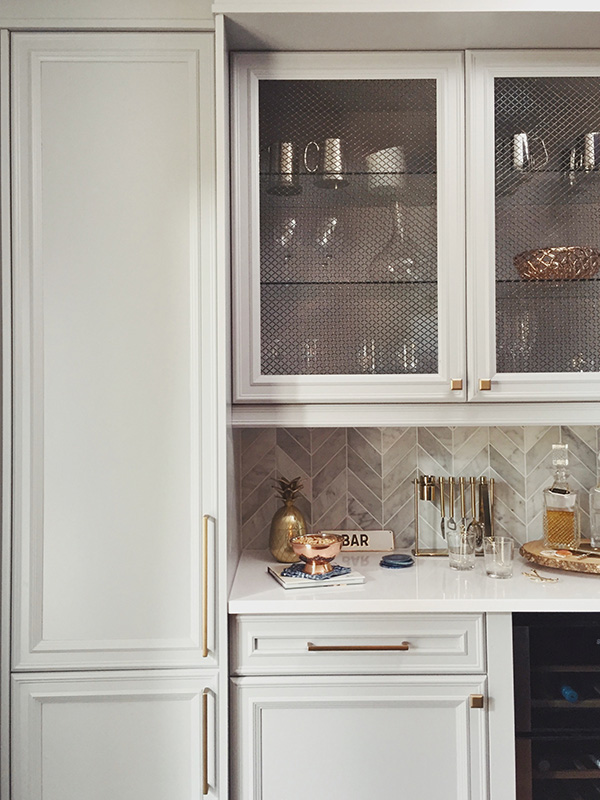 2. Edit. Edit. Edit.
- Just like yourself, a home is a constant work-in-progress. Instead of thinking of a room as "done" once you've painted and purchased furniture and decor, allow it to breathe and evolve over time. That could mean rearranging furniture, swapping in a new rug, or changing up the art and decor. We often think of home design as a tick-box list of items, but just because you bring something into your home doesn't mean it has to stay—or that it's the right fit forever! Our furniture truly becomes a member of the family, so if it's not serving you, don't be afraid to return it, sell it or hold onto it for another space!
3. Know Where To Spend
- To save money when renovating, we're quick to look at where we can save. But to avoid a home that looks like corners were cut, it's all about knowing where to strategically spend so you can get away with saving elsewhere. In a kitchen, for example, spending on countertop stone, appliances, cabinet hardware and a variety of great lighting (pot lights, track or pendant lights over-the-counter, a statement chandelier, all on separate dimmer switches) will elevate the overall look of the space, allowing you to get away with saving on things like cabinets (IKEA's are pretty and easy to assemble and install yourself), backsplash (one of the simplest DIY projects out there), accessories and furniture.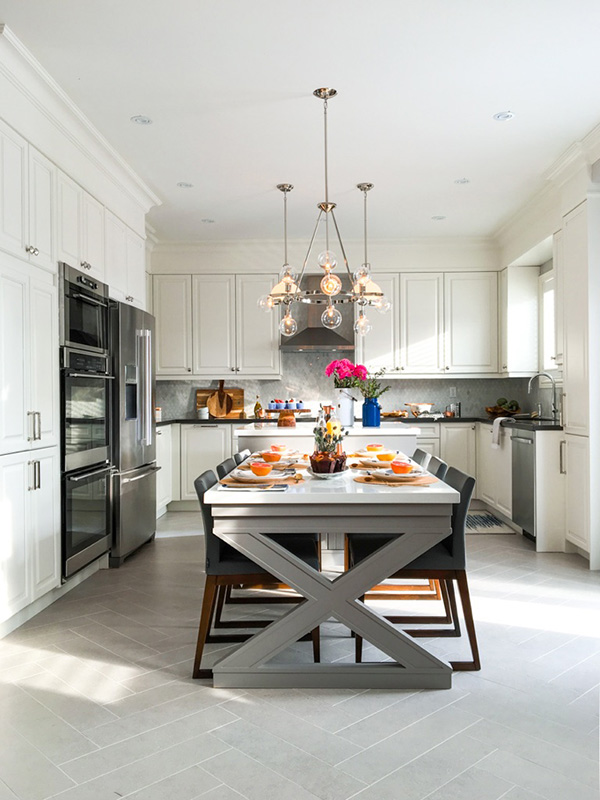 4. BONUS TIP! Get hooked on a feeling
- Instead of thinking about creating your space with a look in mind, make your choices with how you want the room to feel. Ask yourself if the sofa, the lamp, the rug feels cozy (or luxurious--whatever you're after). If your items pass your adjective test, the room will work in harmony. This is an especially great way to achieve an eclectic space without it looking confused.
If you're still craving more design insight from Sabrina, you can catch her on the Main Stage at the Calgary Renovation Show Sunday, January 14 at 11AM and 2PM. The Calgary Renovation Show takes over the BMO Centre January 12-14, 2018.
Buy tickets now
and join Sabrina and hundreds of local experts to get great ideas for your space. We can't wait to see you there!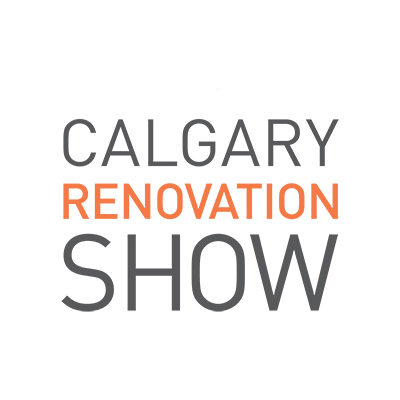 BMO CENTRE

JANUARY 12-14, 2018.