Refresh Your Home for 2018 with Sarah Richardson
Dec 5, 2017, 15:50 PM
It's not often that one gets to take home design and décor notes straight from the likes of Canadian superstar designer and HGTV Canada host
Sarah Richardson
. Calgarians will have the unique chance to do just that at the upcoming Calgary Renovation Show, happening January 12-14 at the BMO Centre at Stampede Park, when Sarah will be hitting the Main Stage Friday, January 12 at 7PM, and again Saturday, January 13 at 1PM.
In advance of her visit to Calgary, we asked Sarah to give us early access and share a few key design tips for the year ahead. Check out her ideas below, and get ready to see Sarah live at the Calgary Renovation Show!
Sarah's Design Tip #1:
Create a bold, geometric display of colour and pattern with a roll of painter's masking tape and 3 quarts of paint. My daughter Fiona loves having this fun wall treatment in her bedroom, and knowing how easy it is to create, I'm confident you can give it a try and reap the benefits of a creative job well done.
Sarah's Design Tip #2:
Homeowners typically outfit only the bottom two thirds of their rooms, often overlooking the wall space at large. In my library at home, I had wraparound bookshelves installed to ensure I was getting the most out of this room. When it comes to designing stylish, functional spaces, I say the sky's the limit - or in this case, the ceiling!

Sarah's Design Tip #3:
Combine and conquer! In this case, 1 space = 2 rooms. For homeowners, space is often limited so we have to make this equation work to the best of our ability. For my family, sometimes we need a quiet place to work at home, and sometimes we need a guest room. We don't ever need them both on the same day, so we fit 2 rooms into 1 space. The result is equally as inspiring as it is functional!
The Calgary Renovation Show runs from Friday, January 12 at noon to Sunday, January 14 at 6PM at the BMO Centre at Stampede Park. Stay tuned to our website for the final Main Stage schedule, slated for release later in December. Until then, check out
Sarah on Instagram
and be sure to
follow @yychomeshows
to stay up to date!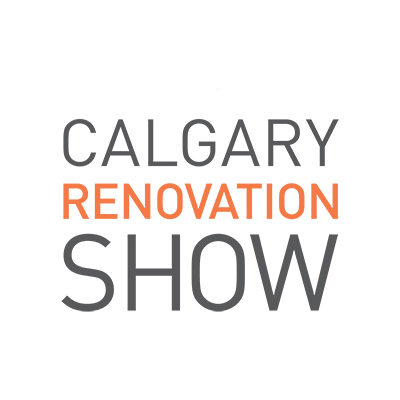 BMO CENTRE

JANUARY 12-14, 2018.