Dreamy Decor: 6 Inspiring Ideas
Aug 2, 2017, 14:45 PM
Are you looking to freshen up your home decor? Have you been endlessly scrolling through Pinterest or flipping through catalogs? Don't worry; we've got some great ideas for you. With every Calgary Renovation Show we accumulate more and more design ideas from industry experts. Check out our top picks below and discover unique pieces and projects to inspire your space!
Rethink Your Bedside Table - Who says your side table has to be…a table? This creation is both functional and charming. The trunks provide long term storage without taking up too much room. Just add a small potted plant and reading light to finish off this great accent piece.
Something Old, Something New -
The clean edges of this modern sofa and armchair perfectly contrast the antique-looking coffee table. The rich color of the chair and worn wood of the table keep the room from feeling cold and bare.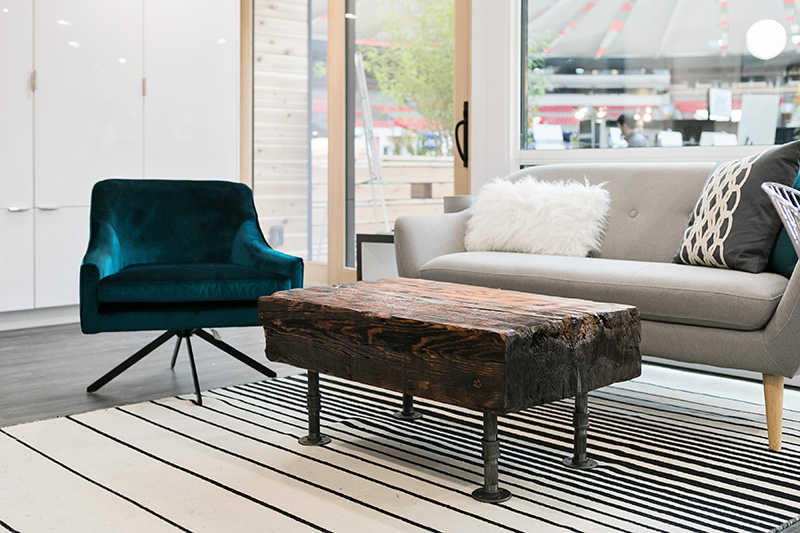 Rustic Charm for the Bedroom - Looking to add some cottage-style decor to your home? Cozy accessories, like the plaid pillows and fuzzy throw blanket above, can help make your space warm and inviting. Unsurprisingly, using the occasional antler can also add to your rustic theme.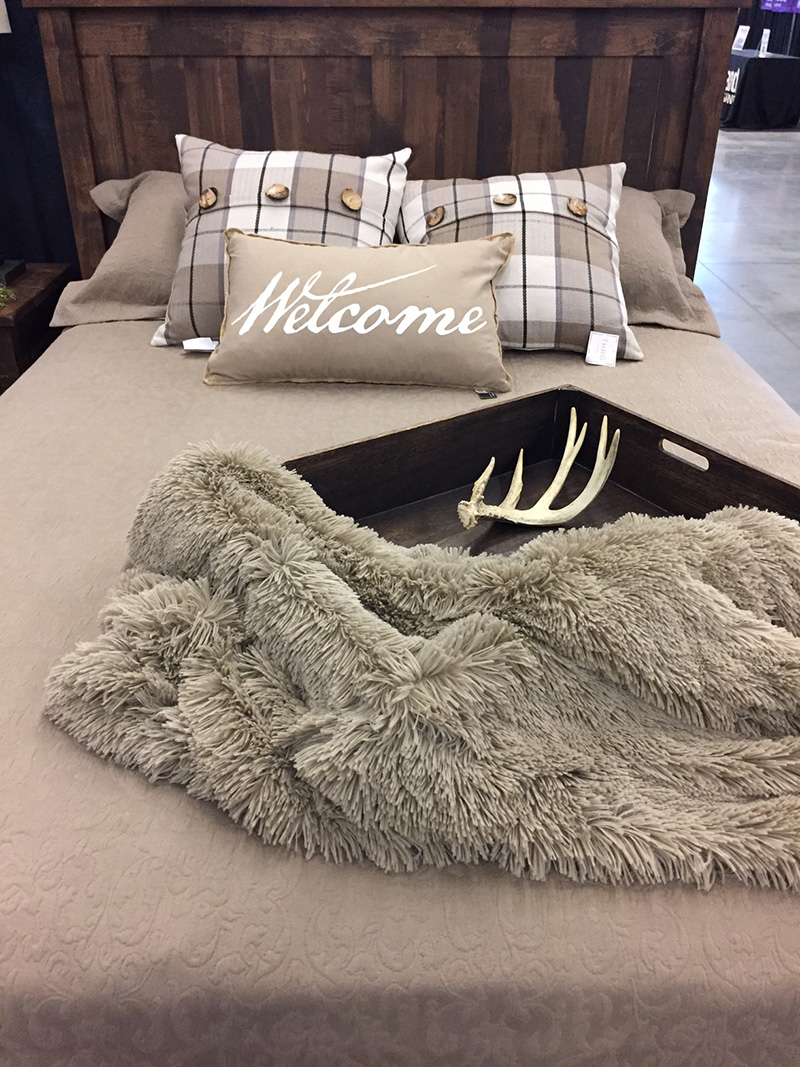 Pinteresting Countertops -
Nothing says "Pinterest worthy" like elegantly labelled jars. They provide excellent storage for dry goods while adding a homey and inviting touch to the kitchen. Perfect for sugar, spice, and everything nice!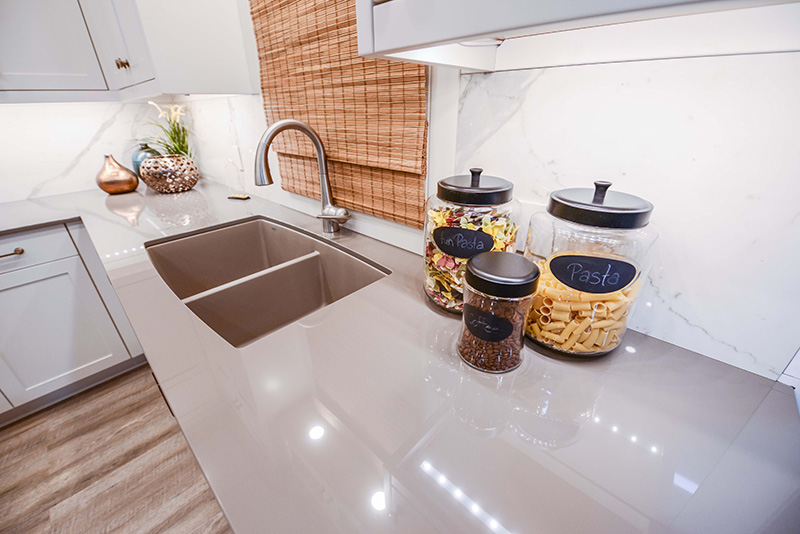 Purple Rain –
Using colors might be intimidating, but they can be helpful in bringing life to a room. This pop of purple creates a focal point against the neutral bedspread, drawing your eye in without being loud or childish.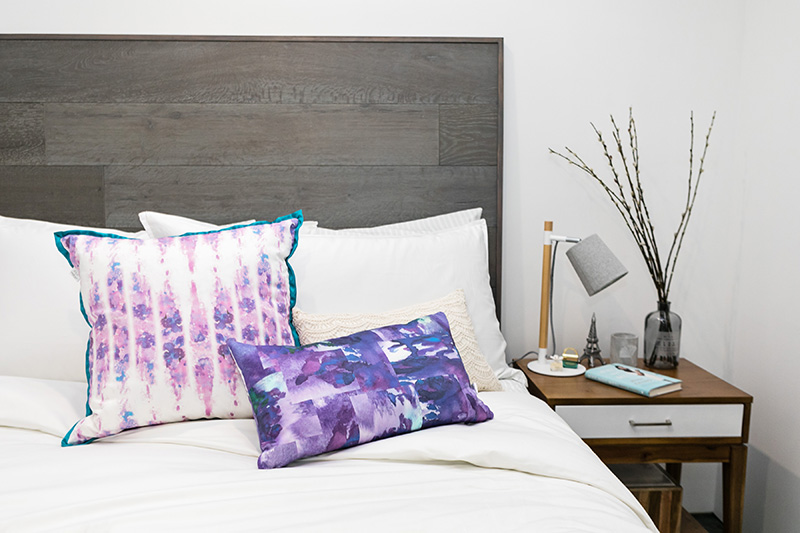 The Statement Piece – Sometimes all you need is one unique item to make a room complete. This "cartable" is a great statement piece that also serves a functional purpose as a bar.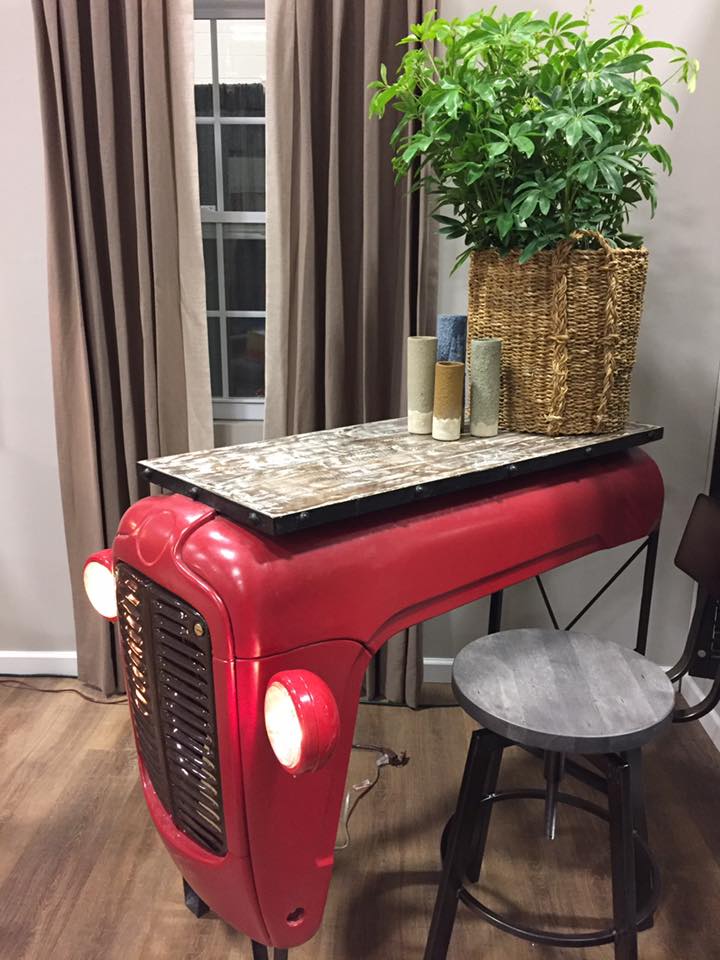 Ready to refresh your space? Get more inspiration, ideas, and expert advice at the Calgary Fall Home Show from September 21st-24th at the BMO Center. We'll have hundreds of local pros there to help you install, upgrade, and more. Don't have tickets yet? Get 2-for-1 on Facebook and treat a friend or family member to the show. We can't wait to see you there!