Give More This Mother's Day
May 1, 2017, 17:00 PM
This Mother's Day
SOS Children's Villages Canada
has just the thing to make the day a little brighter for moms everywhere.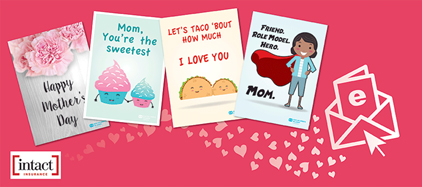 From now until May 14, when you
send a FREE Mother's Day eCard on the SOS website
, Intact Insurance will make a $10 contribution on your behalf to help empower vulnerable mothers around the world.
When vulnerable mothers are empowered, they can provide their children with the safety, protection, and love they deserve. By building a mother's capacity to care for her children -- providing her with fundamental tools and support in education, healthcare and vocational training -- SOS helps break the cycle of poverty and ensure that more families are able to stay together and contribute to strengthening communities across the globe.
SOS Children's Villages: Strengthening Families & Brightening Futures
Not only is SOS Children's Villages a leading global organization dedicated to ensuring that every child grows up with love, security, and respect, its vital and targeted family strengthening programs work to build the capacities of families and avoid child abandonment, by providing material support, training, education and counseling, based on local needs.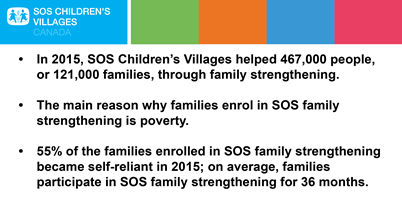 So this Mother's Day, honour all the wonderful mothers and mother-figures in your life -- whether it's a sister, aunt, grandmother or friend -- by empowering another.
Send an eCard today
and help make a difference. Now that's a gift everyone can feel good about.
----
About SOS Children's Villages
SOS Children's Villages is an international children's charity that offers safe and nurturing family homes to over 75,000 orphaned and abandoned children in 134 countries around the world. Through over 550 Children's Villages, SOS offers orphaned and abandoned children a family and a loving home with a mother to care and support them in a safe environment where their needs for food, health and shelter are met. SOS Children's Villages also keeps families together through skills training and community development to ensure self-sufficiency and prevent child abandonment.